London Marathon 2007 Pictures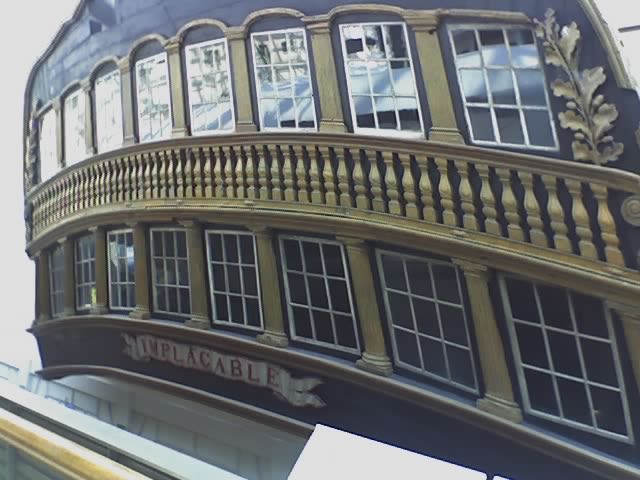 This is the bow of the Implacable, a warship from the Napoleonic Wars. I took this at the Naval Museum at Greenwich.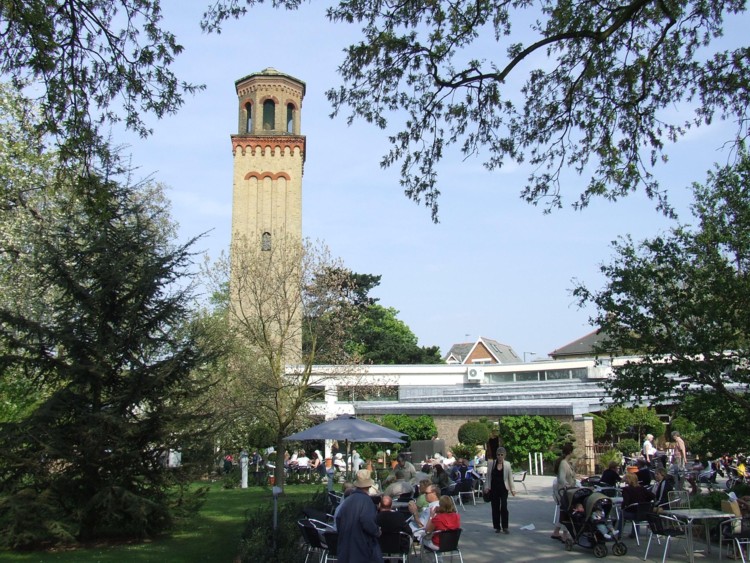 Victoria Gate of Kew Gardens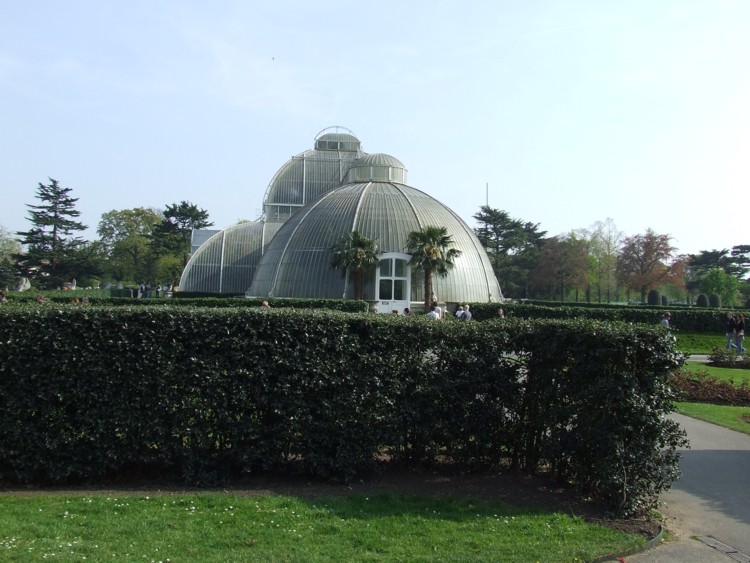 The Palm House at Kew Gardens, taken from the Water Lily House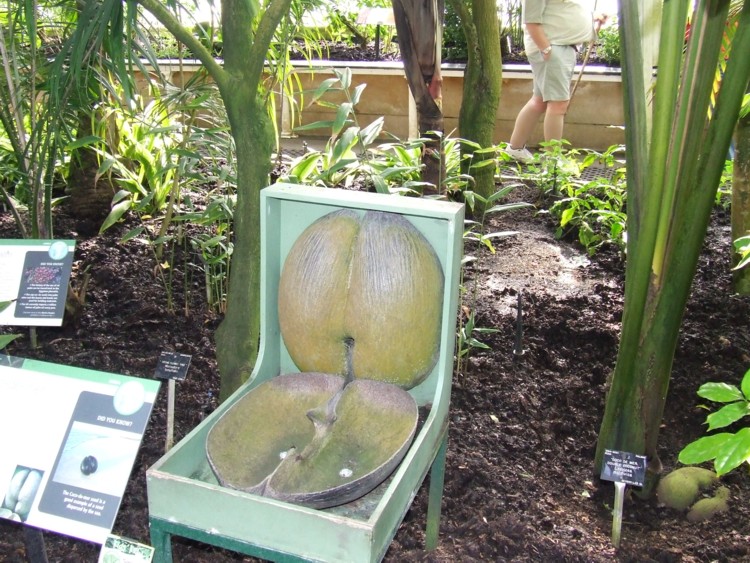 30 pound palm seed from a Coco de Mer - grows in the Seychelles Islands - Palm House, Kew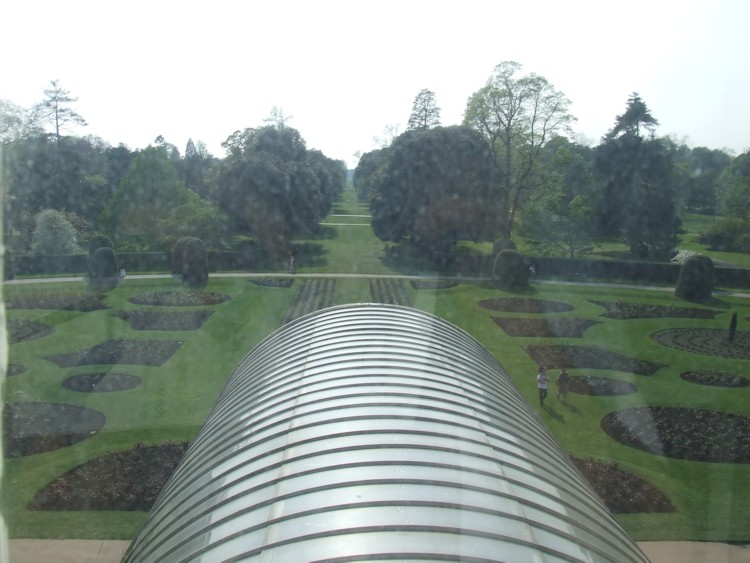 This is the view of Kew Gardens from the walkway of the Palm House.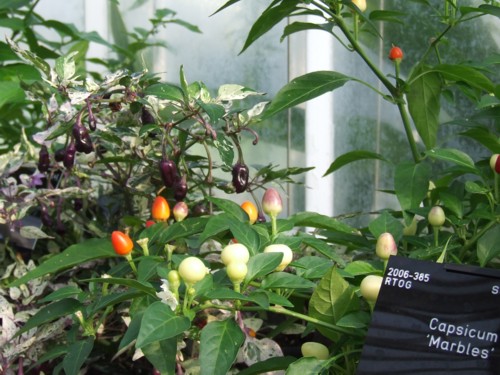 One of hundred of varieties of hot pepper plant in the Water Lily House, Kew Gardens.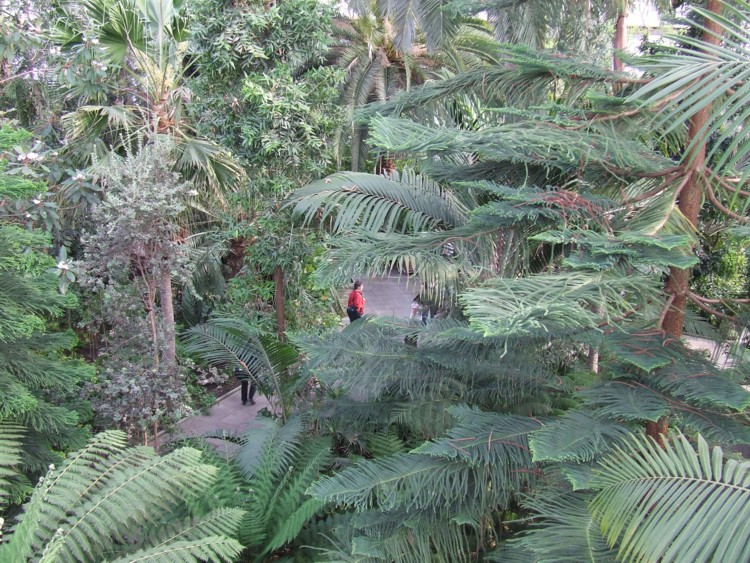 Picture taken from the walkway overlooking the gardens of the Temperate House, Kew Gardens.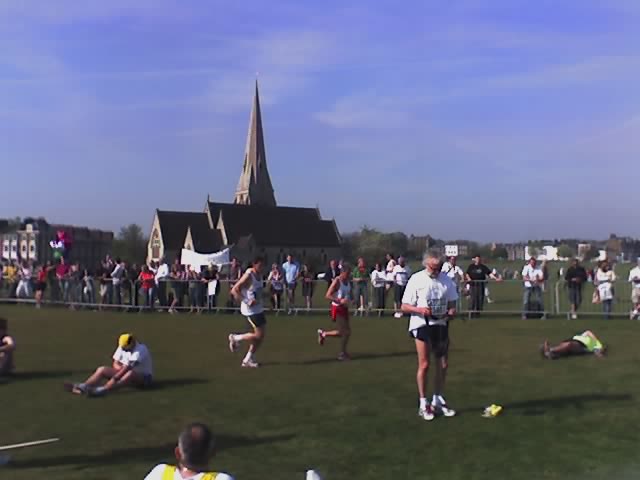 This is the rest area near the Blue Start line at Blackheath.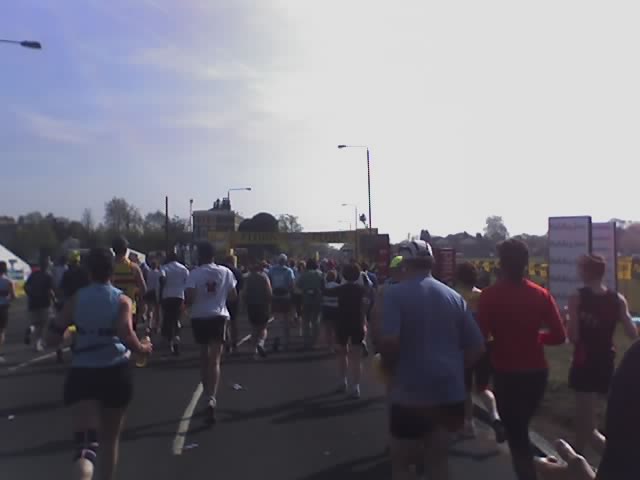 This is the start line of the London Marathon.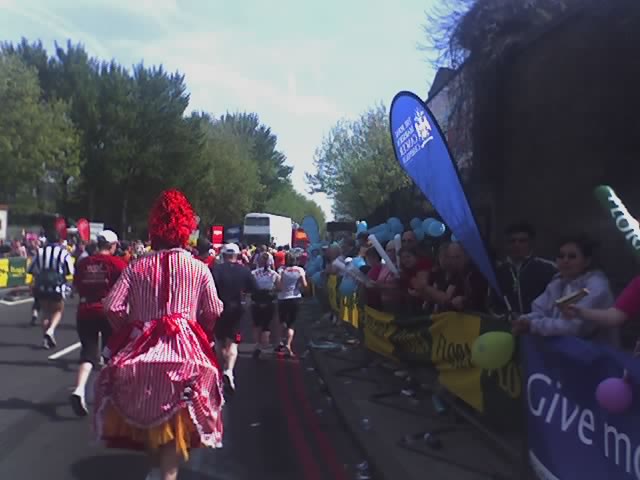 This is the race course, somewhere on the 13th mile.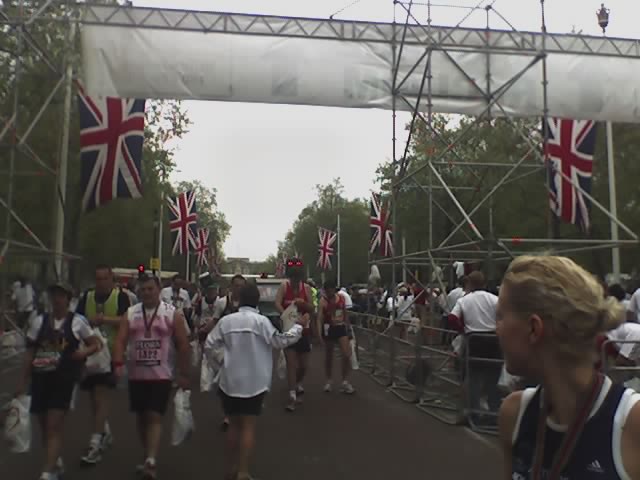 This is looking back toward the finish line on the Birdcage Walk.